Infinity International Medical Division Medical Leadership Series
We were lucky enough to catch up with Mieko Hester-Perez, International Autism & Cannabis Healthcare Advocate, to have a quick discussion on her upcoming medical leadership series for Infinity International Medical Division (IIMD).
Let's get right into the announcement details she was kind enough to share with us.
What is the overall theme for the panel discussion series?
The IIMD Overview will range from discussions to creating content for facilitating conversations on a virtual platform centered around the medical topics concerning the cannabis industry, including compliance aspects and risk management guidelines--with the purpose of capturing national and global leaders from established medical entities.
Date: Thursday, Dec 1, 2022
Time: 6:30 PM CST / 4:30 PM EST/ 7:30 PM EST

IIMD Discussion Topic(s): IIMD Group Series Volume:1 - Medical Network Service Providers 

Panelists will discuss the following topics:
Understanding the role of the medical cannabis industry: common issues concerning the medical network community relating to the industry and medical entities
guidelines that have helped medical providers gain reliability in network facilitation
efforts that are required to fully integrate the change.
Importance of provider leadership
About IIMD
IIMD focuses on providing significant resources and valuable relationships to medical professionals through our in-house networks.
Product or Service Features – Roku Channel Advertising
International Medical Leadership Network Events (Panel Discussion Series)
Brand & Practice Acknowledgement through our Hopegrown Blog: Business Ventures on the Horizon with Mieko Perez
Event Sponsor Branding
Opportunities to connect with leaders in the cannabis space through engagements and events.
What can we expect from the discussion panel?
As we get ready to launch this groundbreaking series, IIMD is keeping its high-profile global media panelist under wraps until mid-November. The lineup for the panel will include experts in their field, from sports, government, and medicine, to mainstream media personalities.
My industry friends and colleagues are registering this weekend, and we recommend you should too!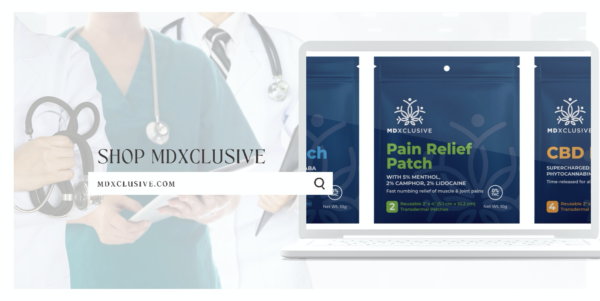 Let's Meet our IIMD host Adilah Anwar, IIMD 'S Business Analyst.
Adilah serves voluntarily on a Board of Directors and Chair. She oversees eight committees on behalf of a risk and compliance organization called the National Association of Black Compliance & Risk Management Professionals (NABCRMP). She also serves as the committee chair for the NABCRMP Cannabis Committee Workgroup.
Adilah utilizes her extensive experience and knowledge in financial technology, actuarial & risk, and compliance industries to help picture opportunities in different industries. She has worked on behalf of some of the world's largest bank-branded fiduciary projects.
Adilah is highly focused on details and ensuring that the project scope and requirements are met. Her history in the financial services sector gives her the confidence to face any challenge with subject matter expert knowledge and industry experience.
She is a certified scrum product owner with a business analyst certification from Duke University and is IBM certified in Artificial Intelligence Development.
For more information, visit IIMD.ONLINE | YouTube Cannabis Broadcast Station | IG: @cannabisbroadcaststation