Known as the "Queen of Scalp," Elsie SooSzetoJones comes highly recommended by TEAM MICRO, the world's leading resource for hair loss and hair thinning solutions. She was recently awarded the Top SMP (scalp micropigmentation) Practitioner of Southern California by The Los Angeles Tribune.

SMP is the art of creating the illusion of having hair follicles for hair loss or thinning hair for men and women, by a skilled, well-trained and licensed SMP practitioner.
"As an expert in this field, I would always get questions from patients about CBD as a potential remedy for both oily and dry scalp problems."

Let's welcome Elsie SooSzetoJones to Hopegrown.org!
Tell us about the SMP Hair Clinic?
I have been in the fashion, beauty, skincare, retail business as a buyer, product development and business manager for the last eighteen years. I began my training in the medical spa and wellness industry to practice as a hydro-colonic therapist with Libbe Open device systems.

I then completed further training and certification with world renowned Scalp Micropigmentation practitioner, Mr. Scalp UK, Craig Bottom Leigh-High.

With almost two decades of experience in the skincare, beauty, and med-spa business, and with hundreds of happy clients served, Elsie has built a strong reputation in the wellness, beauty, skincare, and the luxury industry in Orange County and Beverly Hills.
With a thriving (Libbe-certified) med-spa and licensed to practice therapist/consultant based in Newport Beach, California, she is all about meeting the highest standard of sanitation, safety, and quality service. SMPHair.clinic is OSHA and HIPPA compliant.
Elsie grew up with major cystic acne skin problems, she understands what it means to get your confidence back. She is always testing new products, studying, and learning new things and had most of the services offered on herself, so she can better understand the processes to better explain to her clients.

Elsie works with a medical doctor who specializes in injectables, laser and other cosmetic procedures as well as PRP skin and hair programs. She looks forward to helping you look and feel amazing!
Do you think more research needs to be done on using CBD for hair replacement therapies?
According to recent studies CBD shampoos and conditioners are showing CBD oil contains 21 amino acids which helps in building collagen and elastin. These impart strength to our hair. Use of CBD oil has been found to prevent breakage and make hair look fuller and thicker.
New procedures are being introduced, and I understand the impact losing one's hair may not seem like a big deal for many but I have watched many of my clients shed tears of joy when they saw their results from their first Scalp Micropigmentation or PRP hair/skin rejuvenation session.
It would be great knowing that research is being done to treat hair loss, hair thinning and/or skin problems as well.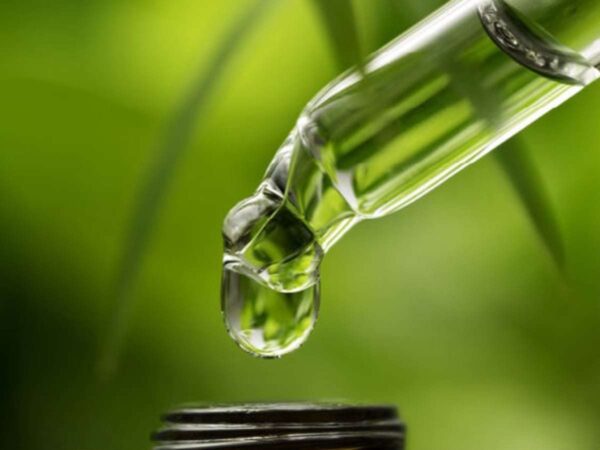 Do you think CBD could stop male pattern baldness?
If anyone asks, "Does stress cause hair loss?" The short answer is, yes. Three common forms of stress induced hair loss include: alopecia areata, telogen, trichotillomania and effluvium.

Hair loss and anything related to beauty, wellness and skincare industry is a multi-trillion-dollar business. We see a plethora of new products being introduced every day; manufacturers/companies who claimed they can help boost new hair growth and so forth. I think there are a few who may have helped lessen the hair loss.

With that being said, no one seems to care about the long-term side effects of the products and I have yet to see the optimum result yet. Many people who have tried everything including hair transplantation or hair implants still booked me to do their scalp micropigmentation and PRP hair/skin rejuvenation.
I would like to hear someday in the near future that CBD is able to stop male pattern baldness, receding hairlines, and thinning hair as experienced by many women today.
Is CBD oil good for scalp psoriasis?
The short answer, in some cases CBD is proving to be effective. A 2007 study suggested that cannabinoids could treat psoriasis by stopping the buildup of skin cells.

A 2017 study found that a synthetic cannabinoid, JWH-133, might be effective at treating psoriasis, although animal and human trials are still needed.
Is hemp oil good for hair loss?
Through my research and speaking with experts in whole body nutritional wellness, yes- it is great for viable preventive maintenance , "a no brainer".
Omega-3 and omega-6 fatty acids provide essential proteins and nutrients to hair follicles and skin which prevents hair follicle inflammation (a factor that can directly contribute to hair loss.)
For example, a 2015 study found improvement in the hair diameter and hair density of participants who took omega-3 and omega-6 oral supplements over the course of six months.
The SMP Hair Clinic blog is not intended to be a substitute for professional advice, diagnosis, or treatment. Always seek the advice of your physician.