We sat down with Addison Demoura to talk about his progressive approach to the cannabis industry and his innovative consulting company.
Addison continues to be one of the most sought out visionaries in the cannabis space and gentle giants, he is a part of an incredibly special group of my son Joey's undocumented uncles. I am honored to share the legend himself, Addison Demoura and his team at 800 lbs Mantra.
1. With over a decade of influence in the California cannabis blueprint, what inspired you to open - a one stop shop consulting firm?
Having been in cannabis so long I have had the opportunity to meet many people and from all walks of life. When we decided to launch Steep Hill in late 2007, we focused our energy on the science side of cannabis and embarked on a journey to help legitimize cannabis as a medicine. We knew that we would need science to help with that.

We narrowed our focus on analytics as we realized that nothing would validate cannabis as a medicine better than proving that it is safe from pathogens and contaminants. With a clear mission in sight, we launched the first cannabis analysis lab in the country and helped usher quality control and quality assurance into a 14-billion-dollar unregulated market.
Shortly after introducing potency, pathogen, and safety testing to cannabis we were well on our way to accomplishing our goal of letting the toothpaste out of the tube- no way to put that back in and away we went. This proved our theory that cannabis [as medicine] was clean and safe and alas cannabis testing was born.

During the first 6 years we built such a contact base that I had to shift my position from VP to Chief Business Development Officer. The reason was that we were growing so quickly that we needed to begin to manage the relationships that we were developing. I saw then that Steep Hill was attracting every type of person in the cannabis industry as they went to legitimize their business in the space.
'I met Addison Demoura 11 years ago, we appeared on KGO ABC News in San Francisco at his Oakland cannabis lab. I still remember that day, after a long drive back to Southern California I noticed Joey was still wearing Addison's lab coat. I called Addison to let him know, he said keep it and every year it become the most appropriate Halloween costume for a child on the autism spectrum and the rest is history.' -Mieko Perez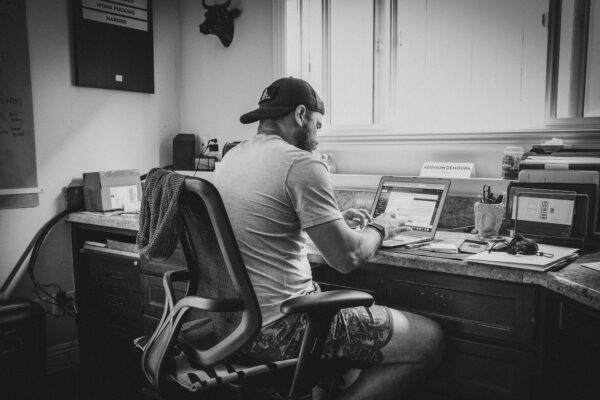 Now, fast forward to today, 13 years later, and that contact list continued to grow. My experience in the industry had significantly grown at this point. From launching the first and largest cannabis analysis lab in the world, to diving deep into concentrate production and the science of hash making, I was slowly evolving and learning more and more about our industry.
Then in 2016, I accepted an offer for an executive position with a large cannabis nutrient company and gained a great deal of understanding on the corporate side of business. Shortly after, we formed a recreational cannabis company in Southern California, where I was lucky enough to lead that team to launch products into the early days of the rec market. After successfully building out that brand we decided to shift gears and take a crack at the California market on our own.

The idea of the consulting company was born. From that point on we figured out our strong suit in the space was management instead of consulting. Management allows you to apply what you know from a hand on perspective, which suited us much better. With consulting we felt like we were just giving people advice that they typically did not want to take. Now we happily manage a few legacy brands in the adult use cannabis space and help them navigate the production and distribution realm.

Along with the brands we manage we have begun to insert our own brands into that same network and fill in the spaces regarding what is needed in the market. This way we can create our own revenue streams within the industry without holding a license in the state.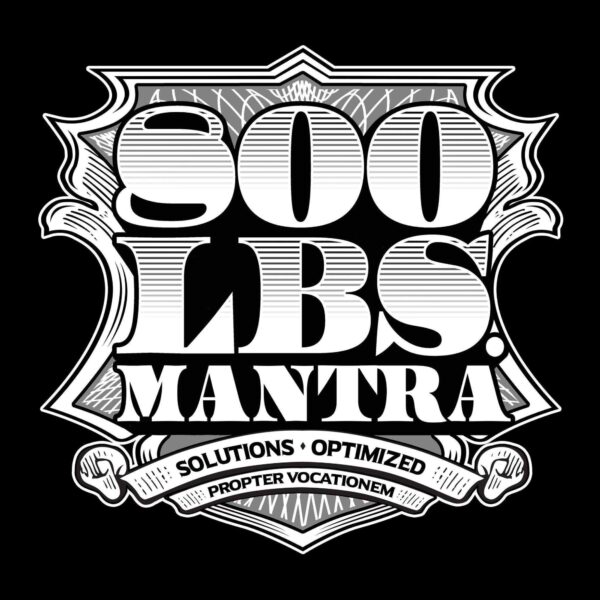 2. In the next 5 years, where do you see 800lbs Mantra making an impact? And why?
Our objective is to continue to grow as a company alongside our manufacturing and distribution partners. We really enjoy the space between sales and marketing. By living between the two we can help with both sales and marketing and act as the conduit that is so desperately needed. I feel that is imperative to business growth.
Our company does a lot of social media management as well as production lab build outs and manufacturing consulting. We stay on the creative side of things and rarely take ourselves too seriously. We aim to make money, but we insist on having fun while we focus on what is important. No wet blankets here.
3. Besides having cannabis business venture groups contact 800lbs Mantra to troubleshoot the cannabis industry, what is your top 5 mantras for longevity in this space?
1). "To reach great heights you must climb steep hills" This is one of my favorite Mark Twain quotes. Work ethic is important. You must not get discouraged. Work hard and avoid the distractions, they are everywhere.
2). "Be nice but kill things if they screw with you". Our industry is full of time vampires. Do not allow anyone to waste your time. If they do, eliminate them, and kill that waste immediately. The sooner you do the quicker you are back on track.
3). "Say what you mean and mean what you say" Nothing destroys business like someone not being honest. Attack the weird shit and talk over the tough points. In cannabis, people want to ignore the problems and only focus on the good. Do not be afraid to point out unscrupulous practices and possibly blow the deal. If it is unwise, it is not going to work anyway.
4). "Don't be afraid to say no". Sometimes it is exactly what someone needs to hear. Get used to it and thank yourself for keeping it real. They will thank you later.
5). "Be patient". I have noticed that everything takes 5 times the money, more time and people are 50% less impressed than you think. Be ready to accept that it is going to take longer, cost more money, and they will not care. It is your job to make it impossible for them to not care, make them want what you have. This is business and this is marketing. Do not be afraid to trust your belly and bring new ideas to the table constantly. Be brave!