The Era of Health and Wellness
These days, you can find CBD in just about every vitamin wellness aisle in America. The era of traditional explanations are resurfacing and ushering in new companies with a historical mission to honor "wellness."
The Adjuvant wellness brand is a woman owned brand that is bridging CBD and Chinese medicine in today's growing CBD marketplace.
Significant uses of cannabis date back 2,000 years in Chinese publications.
The Chinese Emperor, Shen Nung, who is considered the father of Chinese Medicine, produced the first book describing the healing properties of herbs.
CBD which is derived from Cannabis sativa (known as da ma in Chinese medicine) was among the 50 fundamental healing herbs in his book.
The benefits of cannabis were first described in Chinese medical writings in the text "Divine Farmer's Classic of Materia Medica." Throughout the many teachings in the book, it is suggested that prolonged consumption of cannabis "frees the spirit light and lightens the body."
Adjuvant Wellness founder, Lynn Lee started her company catering to friends and family. The minority and woman owned brand provides an assortment of CBD teas, moisturizers, eye serum and tinctures.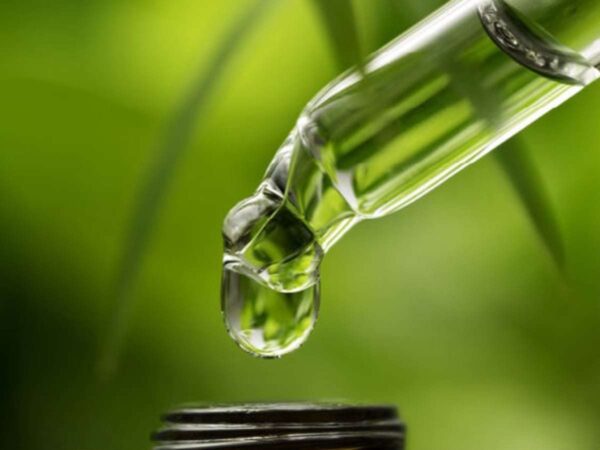 According to studies, there is evidence that CBD and acupuncture work very well together. This was the main impetus for Lynn to produce a CBD tea for consumption before and after an acupuncture session.
Acupuncture and CBD both release a chemical known as adenosine. Acupuncture stimulates the release of adenosine to increase the body's capacity to endure pain; while CBD increases the ability of adenosine to fight inflammation which may cause pain.
When used in combination, they both heighten the endocannabinoid system, enhancing the body's own tools for combating disease and fighting a wide range of physical problems including not only pain, but also mental illness, seizures, and spasms.
Although, we are on the cusp of data to support CBD statements through medical journaling, I like to think we are practicing wellness through traditional insight while providing consumers with our products that are lab tested with physician input and approved by elders who value our traditional commitment to wellness for all ages.
Where would a consumer find the most credible information on cannabis and Chinese medicine ?
Where do you see Adjuvant Wellness in 5 years?
In 5 years, I see Adjuvant Wellness CBD teas in more spas and salons that offer adult beverages, will also offer our assortment of teas. Right now, we have Chamomile, Black tea with turmeric and strawberry herb aroma teas that are pairing well with facials, manicures, and mud baths.

We would like to be thought of as a California boutique brand that focuses on keeping our traditional roots in Chinese medicine one consumer at a time.
What sets you apart from over-the-counter CBD brands in the marketplace?
Adjuvant Wellness CBD was designed for the first-time consumer, everyone's grandparent or cancer patient who is still curious CBD products. After sitting down with a longtime friend who is now a nurse consultant, she would express wanting to find a CBD product that she could introduce to patients…and that's how our teas were developed.

We developed our products to provide consumers with more choices in the CBD marketplace and we provide consumers with lab tested products from Cannasafe Labs- a full-service ISO-17025 certified testing lab for California cannabis and international hemp.
What would be your advice for a first time CBD consumer?
Adjuvant Wellness will always advise for consumers to check lab reports, speak with your healthcare professional, and research products that will be in your best interest for delivery methods.
Do your homework. With so many CBD products available nationwide, most of our consumers come from word of mouth or through the charitable organizations that we collaborate with on a regular basis.
More about Adjuvant Wellness
The Adjuvant team is comprised of the everyday consumer, healthcare
advocates, scientific advisors, and preferred physician guidance.
Adjuvant takes a consumer driven approach in assisting in preventive self-care with its mixture of known beneficial properties. Our team of experts have sourced the highest quality of American made ingredients to support the Adjuvant lifestyle.
We believe in addressing the whole person with our products, physical, mental, and emotional as you will see with our selection of products geared towards the new age consumers.
Adjuvant Wellness is also an affiliate of iimd.online